-----------NEW------------->
DECAL HEADQUARTERS
(click here for complete list)
We have a large selection of high quality
waterslide decals for antique outboard motors
and remote fuel tanks. We are adding more previews of our stock so check back often.

For a complete list, click here Decal Headquarters.


---
Featured Decal
Remote Fuel Tank Decals!


1 Remote Fuel Tank Decal set for $25 + S&H
Limited time only!
Good til removed
Call and mention promocode
"FeaturedPart" or click this link to email
us and we will call you back.
For a complete list of our remote fuel tank decals vist our
Remote Tank List.
---
Evinrude & Elto Outboard Motor Token.
This is a must for your restored motor!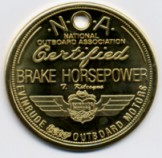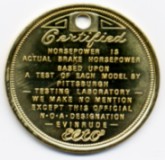 These are high quality metal stamped tokens. Nice finishing touch to a restoration. Tokens like these were wired to the front of the motors.
NEW ONLINE STORE
We will be adding more items weekly.
Click Here to visit our store!

WE SPECIALIZE IN NEW & USED MARINE PARTS!
We have outboard parts from 1909 - Near Current.
Over a million parts in stock.
We have one of the largest selections of antique outboard motors, & parts for restoration to original specifications anywhere.
When you need parts for your motor, call or email us at this link discountparts@americanoutboard.com and include as much information you can about what you need and what it fits.
More is better.
---
Manuals & Tune-Up Guides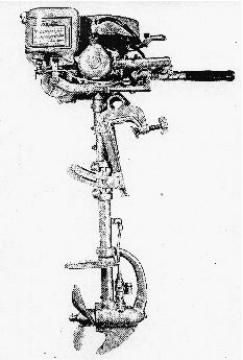 help you to restore and tune that "Old Iron" to perfection.